Hello Gardening Friends!
As are US ALL, …in a frenzy to sow our precious heritage babies… Spring is racing in fast!
The Super Hot peppers were the first to be sown as they take so darn long to finally take off. Next the regular peppers and they certainly didn't disappoint.
But boy am I ever in trouble with my tomatoes! Much of the inventory fell behind and found the majority to be 6 and EVEN 7 years old. So what is the natural thing to do? Sow extras! Oh not! It appears everything was in the right place at the right time! and judging from the video I posted…it shows in most cases over 95% germination! My goose is cooked! How can I ever throw out and choose between my babies???
I posted some other updates online as well but will bring you up to date here… If you wish to purchase the fertilizers we offer, please contact me via my email. Because I am operating on a Hobby BASIS Greenhouse only, we need to arrange a time between us to come do a pick up. And yes it is PICK UP ONLY as I wont ship the likes of manure…LoL!
Later in the Month of May, I will once again offer my EXTRA PLANTLETS (tomatoes, peppers, etc) I will post HERE when those DAYS and TIME will take place. Please understand I will not set aside any babies, in fairness to everyone. It is a first come, first serve basis. The usual protocol will be followed. So stay turned if you wish to experience some real interesting HERITAGE VARIETIES! AND we will be happy to see you soon.
Happy Growing and Gardening,
Mandy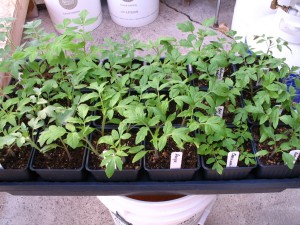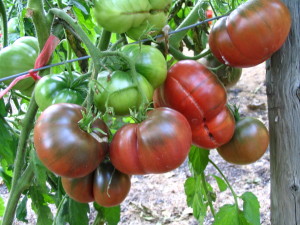 ---